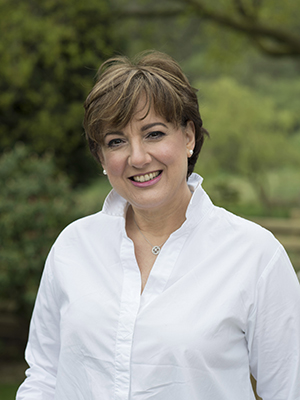 Mariella MacLeod
When I moved to Glasgow in 2002 I decided that after 18 years working in the same large organisation in Malta and Belfast, starting as a secretary and moving through to management, it was time that I followed my dream to start my own business doing something that I enjoyed: being an organiser and helping others with their problems.
That is when I decided I wanted to start a personal concierge business – that, and the fact that my Mum told me that I should help people the way I helped her and my Dad in Malta. The lifestyle management and concierge industry was relatively new at this stage and as I planned what I wanted to offer as a service I found out more about what was happening in the US. I was lucky enough to become a friend of Katharine C. Giovanni, the American lifestyle management and concierge guru. I joined ICLMA (now called ICLMNet), the organisation she founded. I also joined its Board of Directors soon afterwards for a couple of years.
I am proud to be a member of ICLMNet, a Director of the Merchants House of Glasgow, a member and Late Deacon of the Incorporation of Bonnetmakers & Dyers of the Trades House of Glasgow, a Trustee of the Trades House of Glasgow and of the RSNO Foundation. I am a JCI Senator, past JCI Vice President and past National President of JCI Malta. I am also a member of the Grand Antiquity Society of Glasgow. I am married to John and we have a cavapoo called Ruby (please check out the Contact Us page). I studied piano to ATCL level and enjoy music, travel, good food and friends.